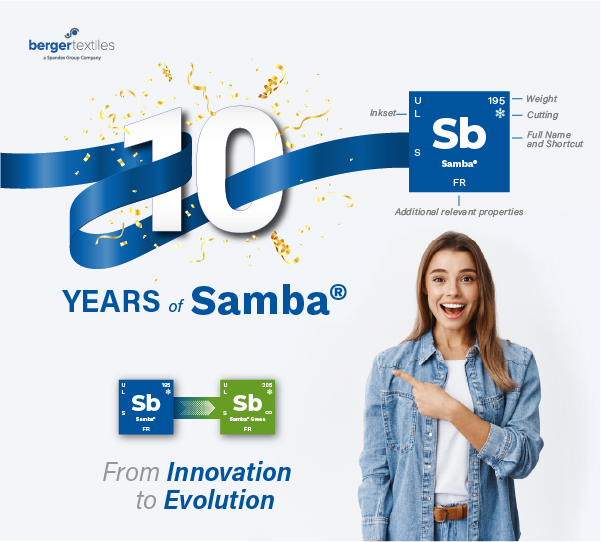 We tell you a story.
The story of the most successful textile product in the Visual Communication market, from bergertextiles.
Since the official launch, be.tex Samba has been recognized as the product everybody was waiting for: immediately awarded for the innovation at Viscom Dusseldorf 2013, year after year, Samba had more and more success.
Samba sets the benchmark. Now Samba is a classic: a must-have with a lot of tentatives of imitation.
Just remember: Samba is only from bergertextiles.
Don't look for Samba-like.
Samba doesn't stop to evolve.
According to the latest needs, we already prepared the future: Samba Green.
Discover all the outstanding features of Samba in a textile produced from recycled yarn.
POST & WIN
To properly celebrate the 10 years anniversary of Samba, we invite you to share the applications you realized with Samba or Samba Green on Social Media.
We will reward the most creative works with a prize of 2000€ for the 1st classification and 1000€ for the 2nd classification*
1. Choose your Social Media (Facebook, Instagram, Linkedin or Twitter)
2. Post a picture of an application realized with Samba or Samba Green
3. Use the hashtag #10yearsSamba
4. That's it: you are now a potential winner!

*Deadline for posting the pictures is 30th of September 2022. Prizes will be paid out through a voucher for the purchase of material