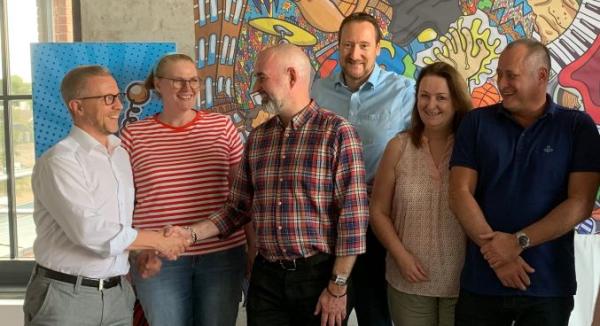 Next to our existing partner CMYUK, Pyramid Display will now be offering bergertextiles products to the UK market.
Rainald Schröder, Sales Director of bergertextiles explains: "We are very happy to have Pyramid Display as a new partner in our network. Together we look forward to opening new sales channels in the UK, and for our customers to benefit from additional support and service. With our strong shared focus on service, sales and marketing, we both share the same philosophy towards our clients. Hence we are convinced that Pyramid Display is a great new partner. "
Pyramid Display is one of the UK's leading suppliers to the sign and display industry, and has developed and refined its product portfolio over many years. They will offer and stock, all of the bergertextiles product range, in each of their 4 branches, to offer quick delivery, support and distribution to customers all over the UK.
Neil McCarthy, Pyramid's Head of Sales & Marketing explains the synergy between A. Berger (GmbH) and Pyramid Display Materials. "We have been looking for a high-quality range of fabrics to sell for some years now as we have seen the trend of retailers and display companies using more fabrics, year on year. A. Berger (GmbH) manufacture Samba fabric which is the industry's leading textile brand and all our customers who use fabrics will recognize this. This is quite a coup for Pyramid to be able to distribute Samba and the rest of the market leading bergertextiles range. Everything just seemed to click from the first meeting between the two companies."
Therefore, we are very proud to have such an innovative and strong partner by our side, and look forward to a great co-operation!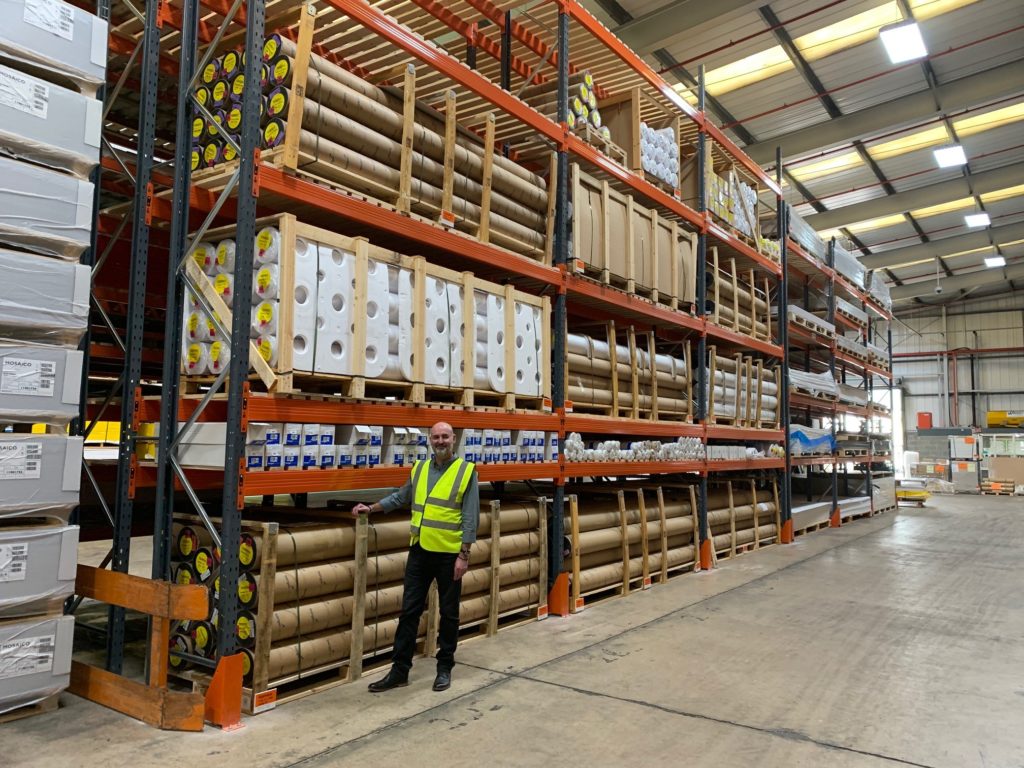 First bergertextiles products, have arrived at one of the Pyramid warehouse´s and are ready to be shipped.